NPS and OPS: National Pension System and Old Pension Scheme
New Pension Scheme and Old Pension Scheme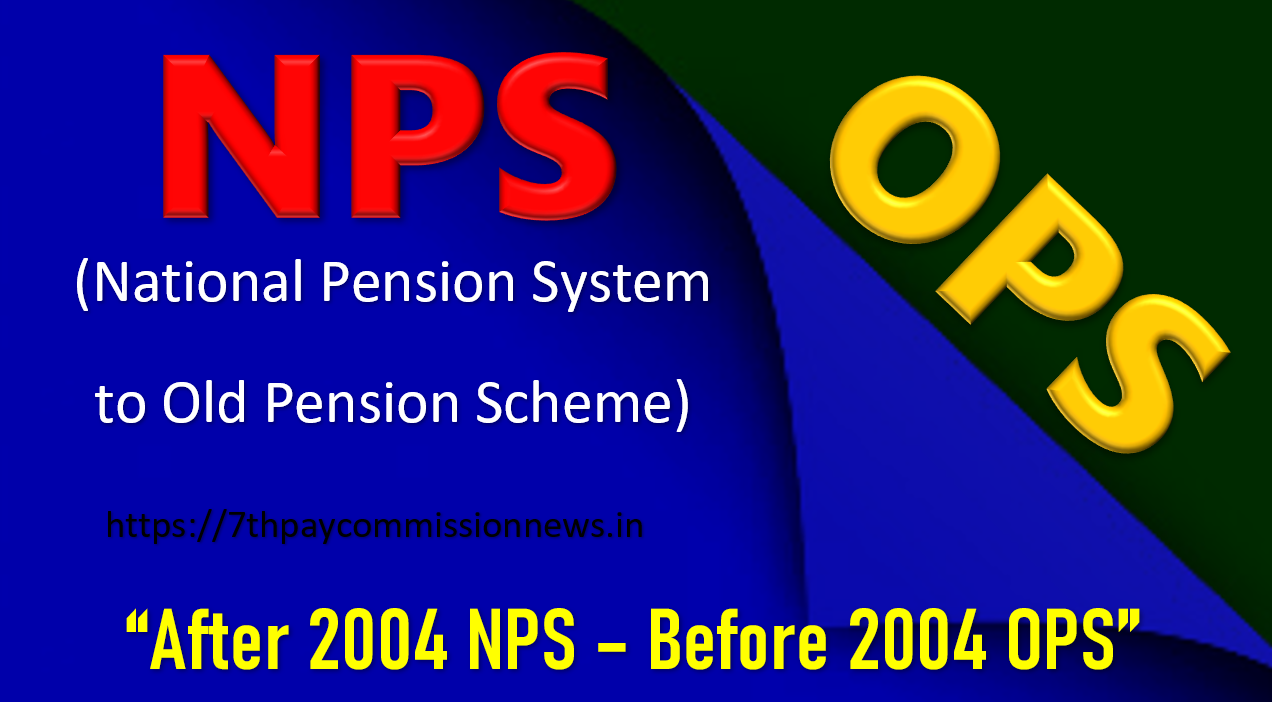 National Pension System is a contributory pension scheme with effect from 1st January 2004
Central government employees are dividing into two groups based on pension scheme, one is NPS Group (who are all appointed on and after 1st January 2004) and another is OPS Group (who are all appointed before 1st January 2004).
The first and major demand of Central Government employees is now 'Reversion to Old Pension Scheme from Existing National Pension System'
But the Central Government said, due to rising and unsustainable pension bill, the Government has made a conscious move to shift from the defined benefit, pay-as-you-go pension scheme to defined contribution pension scheme now called as National Pension System (NPS).
The transition also helped in freeing the limited resources of the Government for more productive and socio- economic sectoral development.
There is no proposal to replace the NPS with old pension scheme in respect of Central Government employees recruited on or after 01.01.2004.
Latest Developments on NPS and OPS…