Latest News on Retirement Age of Central Government Employees
Alteration in the age of normal retirement for the employees working in Central Government is always expected news in India!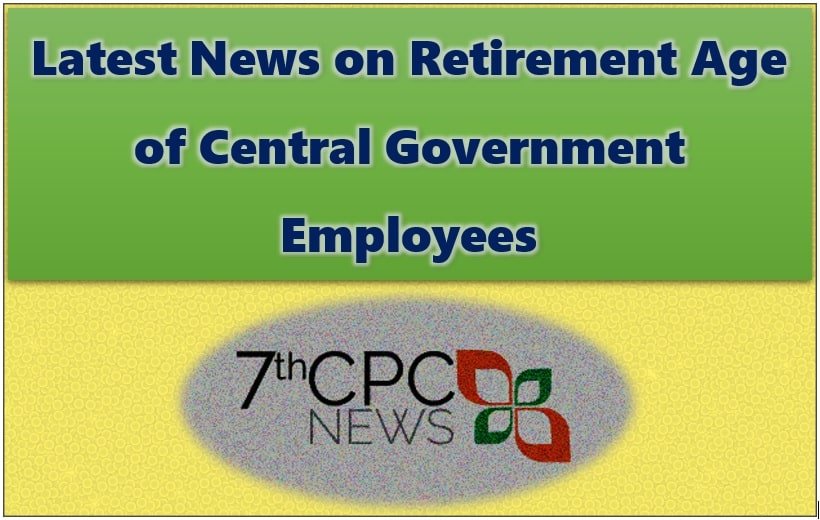 Retirement Age of Central Government Employee
Retirement age increased to 59 years in Tamil Nadu
No proposal to change the age of superannuation of CG employees
First Retirement Virtual Function in Railways on 31 August 2020
First Time Retirement function is conducting through Video Conferencing on 31.7.2020
Tamil Nadu Govt Employees Retirement Age Notification – Amendment Order 1.6.2020
Retention in Government Service beyond the age of 50 years or on completion of 30 years of service – CGDA Order dated 1.6.2020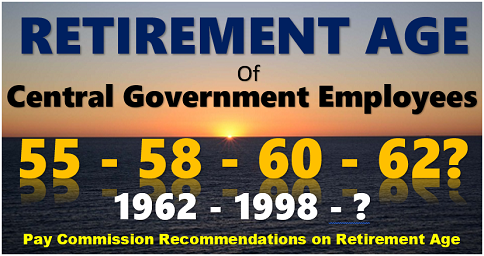 LATEST DEVELOPMENTS ON RETIREMENT AGE 2020
Retirement Age of CG Employees – Lok Sabha Q&A
"There is no plan to increase the Retirement Age for Central Government Employees at present from 60 to 62" – DR. JITENDRA SINGH
Click to read full story
What is the present retirement age for CG Employees?
The retirement age of Central Government employees (including Railways) is presently 60 years.
When did the retirement age increase from 58 to 60?
The age of retirement of Central Government employees increased from 58 to 60 years with effect from 1st May 1998.
Which pay commission recommended to increase retirement age?
The Fifth Central Pay Commission recommended increasing the age of Central Government employees from 58 to 60 years.
Is there any plan to implement 33 years of service for retirement?
No, at present Central Government has no idea about this suggestion. The Dopt Minister has recently clarified this issue.