WB 6th Pay Commission Pay Matrix Table
West Bengal 6th Pay Commission Pay Matrix Table for State Government Employees
The State Government of West Bengal accepted and implemented the recommendations of 6th Pay Commission including the Pay Matrix Table. The WB 6th Pay Commission Pay Matrix Table contains 34 Levels with 33 number of vertical index.
Minimum Pay in Pay Matrix Table – Rs. 17,000 (Pay Level – 1)
Maximum Pay in Pay Matrix Table – Rs. 1,28,900 (Pay Level – 24)
What is WB Pay Matrix?
Pay Matrix means Matrix specified in the table, with levels of pay arranged in vertical cells as assigned to corresponding existing Pay Band and Grade Pay.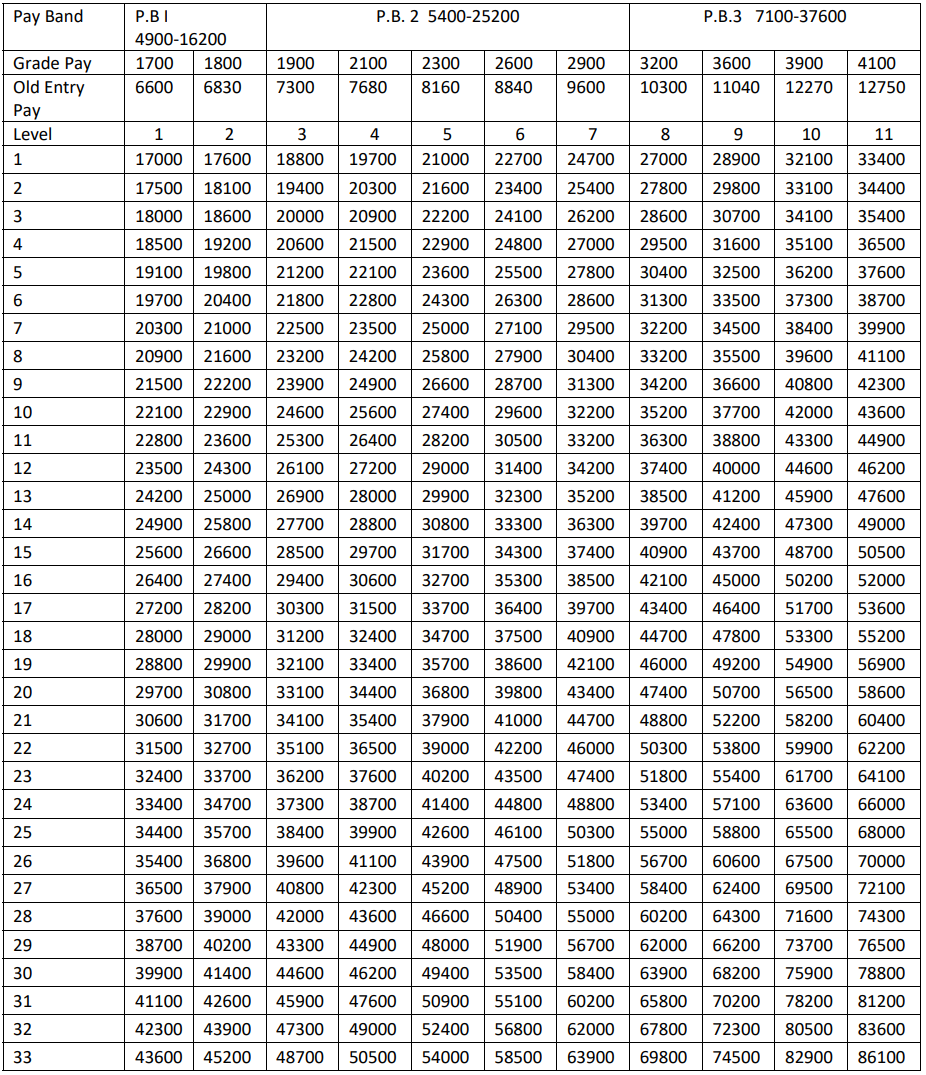 West Bengal Pay Matrix ROPA 2019
The Government has accepted the recommendation of the Commission to dispense with the present system of pay bands and grade pay and a new Pay Matrix as recommended by the Commission has been accepted without any modification.
In addition, the Government has prescribed another table for Pay Matrix to cover the cases for those Government servants whose pay structures were not identical with the pay structures covered by the Commission in its recommendations.
Also like to read:
WB Pay Commission Report Download 2019 – 30.9.2019
WB Pay Commission: Cabinet approves 14.22% Pay Hike – 25. 9.2019
WB Pay Commission News: New Pay Structure from 1.1.2020 – 14.9.2019