Expected Dearness Allowance from July 2020 Calculator – 7thpaycommissionnews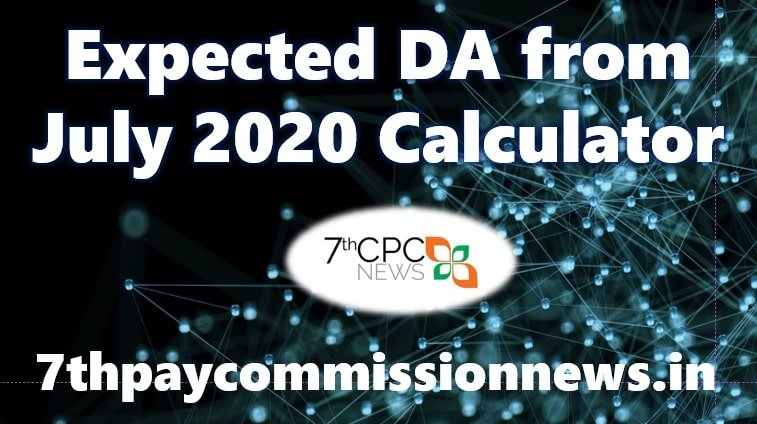 Dearness Allowance (DA) is one of the most important monthly salary elements for Central Government Employees and Pensioners. Unfortunately, the DA Hike is now Freeze!
The next additional installment of DA percentage is not valid for the current DA Hike! The percentage of DA Hike from July 2020 will be the only effect from after the period of DA Freeze!
If Crosses DA 25%!
The percentage of DA form July 2020 may be increased and to touch the important mark of 25%. However, the significant DA hike will not impact on any of the salary element of Central Government employees as of now.
COVID-19 pandemic
All the sectors are being hit by the epidemic. No one knows when this will end!
AICPIN May & June
If the AICPIN will increase by 2 and 3 points in the subsequent months of May and June, the DA Hike will be above 25%!
Click the link below given for calculating the percentage of DA Hike from July 2020 with the input of your own imaginary AICPIN…
Latest Updates on DA Hike: