Some media sources said, there is no possibility to release a 4% additional Dearness allowance with effect from January 2020 for Central Government employees and Pensioners. They also said that there is no concrete news about this decision.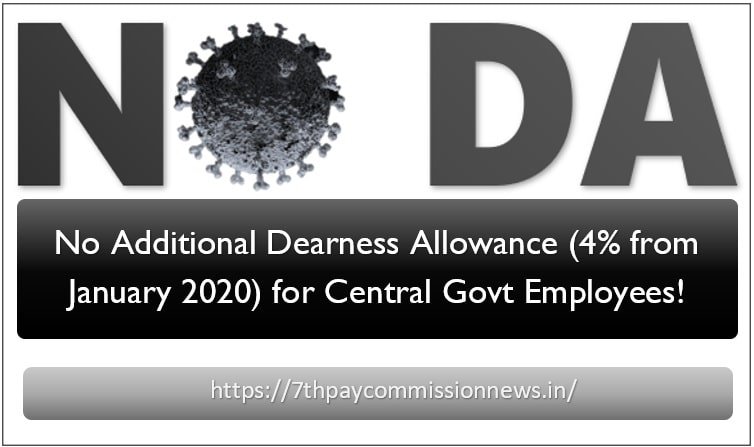 The Union Cabinet Committee already has given its approval on 13th March 2020 to increase a 4% Dearness allowance for Central Govt employees with effect from 1.1.2020. Unfortunately, the COVID-19 pandemic and the lockdown of the entire nation are the main reason for stagnation.
Some State government has announced cut a particular percentage of salary to its employees and officers. But the Central Government has credited the usual salary to its employees last month.
The sources said that the incentive, overtime, piece work system and any other special allowance will not provide for the month of April 2020 for all groups of Central Govt staff and officers.