The first stage calculation of expected Dearness Allowance from July 2020 for Central Government employees and Pensioners is over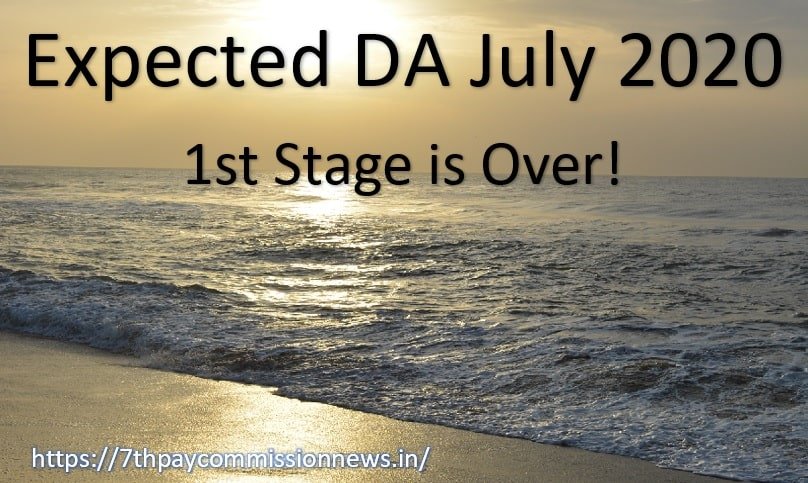 After releasing the All India Consumer Price Index Number (AICPIN) for the month of January 2020 by Labour Bureau, the first step of the calculation of Dearness Allowance (D.A.) and Dearness Relief (D.R.) with effect from July 2020 for all groups of Central Government employees, Railway employees and Armed Forces Personnel is completed!
The first installment of Dearness Allowance for the year 2020 (January to June 2020) is completed and the 4 percentage increased from the existing level of 17%. The formal orders will be issued by the Finance Ministry soon!
Also check: DA and DR Rates Table
July 2020 DA Calculation
The DA and DR are given to existing and retired employees respectively once in six months additionally. The additional percentage of DA (Dearness Allowance) and DR (Dearness Relief) is calculated depends upon the AICPI Numbers. As per the recommendations of the 7th Pay Commission, the DA is calculated with the formula given below:
Additional Percentage of Dearness Allowance = (12 Monthly Average) – 261.42) / 261.42 x 100 (ignore decimals) [Click to know more]
AICPIN for January 2020
The CPI index for the month of Jan 2020 is 330. The DA calculation details for this month as follows:
AICPIN for the month of January is 330 (View Press Release)
12 Month's Total
3832
12 Month's Average
319.33 (3832/12)
Increased Over 261.42
22.15 (319.33 – 261.42) / 261.42) * 100
Approximate Additional DA %
22
Expected DA from July 2020 Calculator