7th Pay Commission Salary Calculator 2020 for Central Government Employees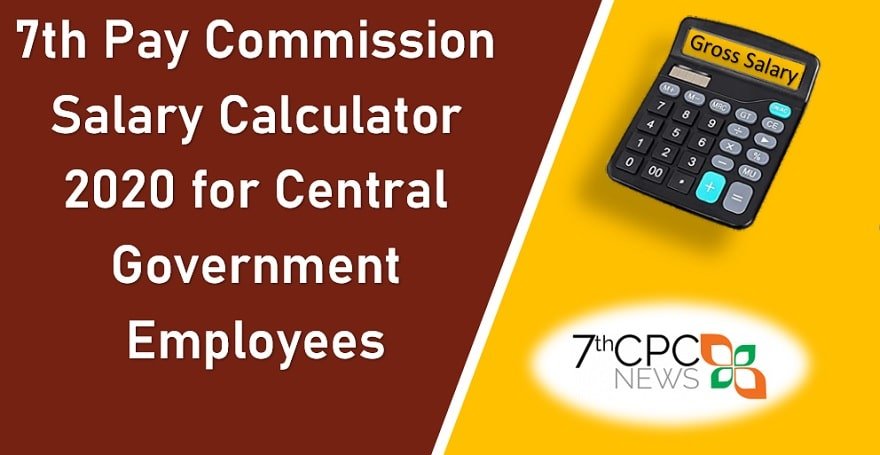 The calculation of the monthly salary for Central Government employees is very simple. First, you have to know the 'Basic Salary' of an employee. It may be described also as 'Basic Pay' or 'Basic Scale' in their payslip. According to the basic pay, allowance to be calculated such as Dearness Allowance, Transport Allowance, and House Rent Allowance.
Other than DA, HRA, and TA, some categories of employees are getting some other allowances. But, basically, every employee can eligible for DA, TA, and HRA.
The additional Dearness Allowance has temporarily stopped for 18 months from 1.1.2020 to all groups of Central Government employees and pensioners. However, the calculation is Dearness Allowance being continued. The three additional DA will be added in the month of July 2021.
The current percentage of Dearness Allowance is 17%. Actually, the DA percentage is eligible for the tenure from July to December 2019 only. Dut to COVID 19 pandemic, the Central Government has decided to withdraw the additional Dearness Allowance for one and a half years.
We provide here a simple online free tool to calculate your monthly salary as of date.
Step 1: Select your pay matrix level
Step 2: Select your basic salary
Step 3: Select your HRA eligibility
Step 4: Select your TA eligibility
Step 5: Select your NPA
Step 6: Click the Calculate button
The tool will show your gross salary with 17% of Dearness Allowance.