Indian people are always proud of being a central government employee!
There is always a charisma for Government jobs in India. 90 percent of the Indian youth, who are in search of employment, their first preference is Central or State Government Service. The following are the reasons why the Government job is attractive
Incorporating Latest News, Important Announcement on DA and Latest Orders based on 7th Pay Commission recommendations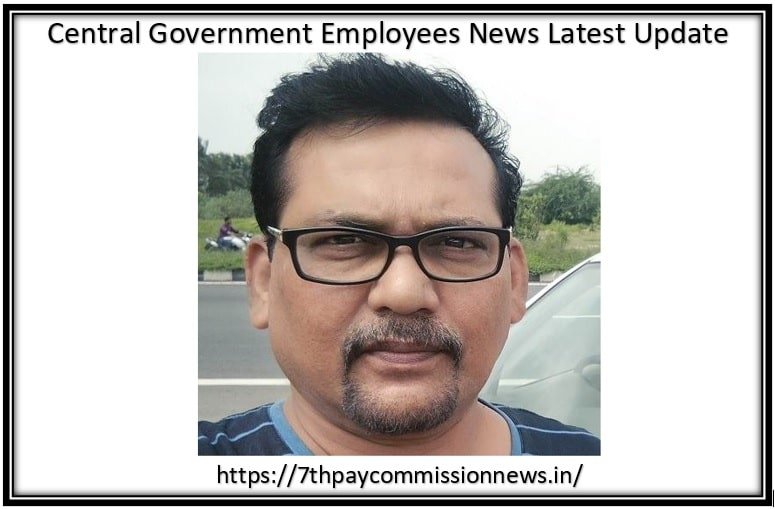 Central Government Employees (CGE) News Latest Today
List of Long Pending Demands and Issues of Central Government Employees as on September 2019
Steady level of salary income, 8 hours of work on a daily basis, DA increment twice in a year, an increment on annual, guaranteed 3 promotion in service, house rent assistance, transport allowance, education allowance for 2 children, offers on traveling to home town and together tourist spot, free medical facility, a week off and 17 holidays, 30 days leave per year, salary revision once in 5 or 10 years, bonus, retirement benefits and pension (No Government pension post-2004).
Also check: Expected DA from January 2020 Calculator
These are the few of many advantages why Indian youth are enthusiastic to become a Government employee.
Increment Calculation Procedure in Salary of Central Government employees after 7th pay commission. The new format of calculation of annual increment on the basis on pay matrix for Railway employees and also Armed Forces Defence Personnel has given with examples [Click to view in detail]
Also check: Latest News on Retirement Age 62
Fresh News for Central Government Employees
Dopt issued orders from time to time for CG employees on various service matters particularly about CCS (Revised Pay) Rules, MACP, LTC, CGHS, and Retirement age 62 years and latest clarification on 7th pay commission. This site brings you all the news and orders on the day itself.
Central Government Employees Rules Book – Swamy Book
More than 30 lakh employees working in various Ministries and Departments of Central Government
We are focusing other than Central Govt employees, Central Civil pensioners and family pensioners, Armed Forces Defence Personnel and pensioners (Ex-Servicemen), CPSE Employees, GDS Employees, and Bank Staff also. Mainly order clarification, amendment, and announcement regarding pay, pension, and allowances.
Not only today, every day, but we are also providing the latest news and announcements on Dearness allowance (DA) and MACP for Central Govt Employees
Also check: 7th Pay Commission Pay Scale Calculator
Swamy News for Central Government Employees
Swamy Publishers publishing books for Central Government Staff and Officers on all Service Matters and Rules. Many of the Central Govt Staff have been a subscriber for many years for the monthly handbook of Swamy's news. [Click to read full story]
Among all the Central Government employees, particularly the age group of 50 to 59 years, the hot topic on increasing the retirement age discussing till now! The Central Govt has clarified as many times that there is no proposal of increasing the retirement age from 60 to 62.
One of the huge trade unions and federation is the 'Confederation of Central Government Employees and Workers' for CG Employees.
One of the oldest blog for Central Govt employees and Pensioners providing latest news and orders The website portal has a lot of latest information in every corner for CG Staff and Pensioners NC JCM Staff Side and Confederation Central Govt Employees and Workers are the safeguards of employees.
We started our blogging with 90 Paisa Blog (https://90paisa.blogspot.com/) in 2008. Our blog title is 'Central Government Employees News' and we provide the latest news and updates for CG employees and Pensioners.
Also check: Pay Matrix Table for Central Government Employees
Latest News on 7th Pay Commission for Central Govt Employees and Pensioners
7th Pay Commission Pay Scale Calculator
We are the first to introduce a calculator for converting the basic salary from 6th CPC to 7th CPC. The 7th pay commission recommendations had been accepted by the Government of India in the middle of 2016 and implemented the same with effect from 1.1.2016 with minor modifications. [Click to read full story]
Pay Matrix Table for Central Government Employees
The pay and pension revision is being regulated once in ten years for central government employees and pensioners by the way of constituting central pay commission. The nominated body of the pay commission will submit their entire report to the Govt within prescribed time according to the terms of reference. [Click to read full story]
7th CPC Pay Matrix Table Level 1 to 5
The minimum and starting pay level and basic salary of Central Government employees is level 1 and Rs. 18000. The salary slab structure is designed in the table for pay level 1 in 40 stages. [Click to read in detail]
7th CPC Pay Matrix Table Level 6 to 9
In earlier, pay commissions were recommended a bunch of fitment tables for fixing the pay at the time of implementation as per the recommendations. It was very challenging work to convert the existing pay to revised pay. [Click to read in detail]
7th CPC Pay Matrix Table Level 10 to 12
Pay fixation as per 5th pay commission was very hard to understand. 6th CPC was somewhat better compared to earlier pay commissions. In 7th CPC, not only the pay fixation, increment and promotion also made simple with a single and simple number table.[Click to read more]
Latest 7th Pay Commission News 2020
The whole 7th CPC pay scale structure for Central Govt employees and officers has categorized as three segments as follows… [Click to know more]
7th CPC Pay Matrix Table for Armed Forces Defence Personnel
7th Central Pay Commission has recommended a separate chapter for Armed Forces Personnel in its report. Justice Ashok Kumar Mathur and his team has visited various Defence regiments including Siachen to get their demands directly. [Click to read more]
7th Pay Commission Pension Calculation
Calculation of revision of pension as per the recommendations of the 7th Pay Commission. [Click to read in detail]
7th Pay Commission Pension Matrix Table
7th Pay Commission Pension Matrix Table for Central Government Pensioners and Family Pensioner. [Click to read in detail]
7th CPC Fitment Factor – Fitment Table and Calculation
The 6th Pay Commission recommended 1.86 as Fitment Factor. Whereas, the 7th Pay Commission has recommended a common fitment benefit applied for all employees as 2.57.[Click to know more]
Pay Fixation in the New Pay Structure as per 7th Pay Commission
Initial Pay Fixation: When an employee joining in Central Government Services, the initial pay fixation has been done for determining the first month's salary. The new pay fixation on initial as per rule 7 of CCS (RP) Rules 2016. [Click to know more]
7th Pay Commission Pension Calculation
7th pay commission has directed two types of proposals to fix the pension for the pensioners who retired before January 2016. The determination of basic pension as per 7th pay commission after 1st January 2016 initially got confused. [Click to know more]
7th CPC Pension Fixation Examples
There is no problem to calculate pension and other retirement benefits for 7th CPC pensioners i.e., retired after (1.1.2016) implementation of 7th CPC. Pensioners retired in the 6th CPC regime are also easy to calculate basic pension and family pension. [Click to know more]
7th CPC Voluntary Retirement Scheme
A Central Government employee could apply for voluntary retirement after completion of 30 years of service. He may be allowed to retire from his service under Rule No. 48 of CCS (Pension) Rules 1972. [Click to know more]
7th CPC DA Calculation
VDA (Variable Dearness Allowance) is not applicable to Central Govt Employees. Variable Dearness Allowance is different from Dearness Allowance. Let's see how to calculate Dearness Allowance monthly? [Click to know more]
7th Pay Commission MACP Scheme
MACP will continue to be applicable to all employees up to the HAG (Apex Scale) level except members of Organised Group `A' Services where initial promotions up to NFSG are time-bound and hence assured. [Click to know more]
7th CPC Children Education Allowance
The Children Education Allowance (CEA) and Hostel Subsidy (HS) are paid to Central Government employees to take care of school education and hostel facility of their children. [Click to know more]
7th CPC Transport Allowance
Transport allowance is given to all employees working in Central Govt services for the expenditure on travel from residence to office and back. Employees are using various modes of travel to come to the workplace and return. [Click to know more]
7th CPC Increment
3 percent. The 7th Central Pay Commission has recommended the rate of percentage of annual increment for Central Government employees is 3%.[Click to know more]
7th CPC House Rent Allowance (HRA)
HRA is one of the major salary elements for Central Government employees. The 6th CPC recommended 10 percent of basic salary (Pay) for the employees working in other cities. And now the 7th pay commission recommended 8% of matrix pay for other cities. But the minimum amount of HRA is Rs. 1,800 (The minimum basic pay is Rs. 18,000 and the minimum HRA is equal to 10%). [Click to know more]
7th CPC Classification of Posts
What is the Classification of Posts?
Divide all the employees working under the central government into categories or groups based on a post. The classification is a more important aspect that entitlement of various pay, perks, facilities, and concessions. 6th Pay Commission recommended the classification of posts as 4 categories. [Click to know more]
7th CPC House Building Advance
Central Government provides a lot of facilities to its employees apart from salary and allowances (CGHS, LTC, Educational Assistance, Leave, etc.,). In this sequence, one more benefit is the 'HBA Home Loan' (House Building Advance). [Click to know more]
7th CPC Leave Rules
According to the notification on holidays by Dopt, 14 days of compulsory holidays and the addition of three days will be decided from the list of restricted holidays. All CG employees are enjoying a total of 17 days as closed holidays per the calendar year. [Click to know more]
A reimbursement system on travelling expenses while on duty (official duty or temporary duty). And any kind of travelling expenses is permissible as per entitlements of TA/DA Rules. Other than travel expenses, accommodation, food and other related expenses are also eligible for reimbursement under Daily Allowance. The revised rates of TA and DA allowances after the 7th pay commission are given below in detail. [Click to know more]
7th CPC LTC Rules
"Apart from pay and perks, the Central Government employees are grating free journey to Home Town and visit selected place in India once in four years". [Click to know more]
7th Pay Commission Reservation Policy
SC, ST, OBC Reservation Policy in Central Government Services – Roster, Percentage, and Rules. Reservation Policy in Central Government Services, Reservation in Appointment – Reservation in Promotion [Click to know more]
7th CPC Risk and Hardship Matrix
No government employee faces more Risk/Hardship in his work than our Defence officers and jawans posted in Siachen Glacier. Hence, No RHA can have a value higher than this allowance. Revised Rates of Risk and Hardship Allowance for RH-MAX. [Click to know more]
7th CPC New Pension Scheme
The main and first demand for CG Employees is now 'Scrap NPS – Restore OPS'. After 2004 the demand is slowly getting higher tone year by year. Almost 15 years passed, the total strength of the NPS subscriber is more than 18 lakh. [Click to know more]
List of 7th CPC Allowances
Apart from basic pay, the number of allowances paid to Central Government employees, either as a percentage of the Basic Pay or as a specified amount. [Click to know more]
7th CPC Advances
7th Pay Commission suggested abolishing all Interest-Free advances except Travelling Allowance Advance, LTC Advance, and Medical Treatment Advance. [Click to know more]
7th CPC AICPIN
The CPI (IW) index is most familiar among Central Government employees and Pensioners. Because the index is the key factor to determine the percentage of Dearness allowance. [Click to know more]
7th CPC Briefcase Allowance
As per the Railway Board order issued on 10 April 2019, revision of monetary ceiling affected by Department of Personnel and Training (DoPT) for purchasing briefcase, ladies handbag or purse [Click to know more]
7th Pay Commission CGEGIS
Central Government Employees Group Insurance Scheme Calculator is used for finding the benefit of the fund value of the particular period. The CGEGIS Table Calculator for searching the maturity value of the fund in any previous period. CGEGIS Calculation Table 2019 available here in pdf format. [Click to know more]
7th CPC Report on Child Care Leave (CCL)
Child Care Leave or CCL is granted to women employees for a maximum period of two years (730 days) during their entire service for taking care of their minor children (up to eighteen years of age). [Click to know more]
7th CPC Pay Matrix Table for Tamil Nadu Govt Employees
The state government of Tamil Nadu accepted the recommendations of Pay Committee and implemented the same to its employees. We provide here the pay matrix table for all regular employees in a simple manner. Check out the basic salary and new pay level. Tamil Nadu Pay Matrix Table – TN Govt Salary List for Level 13 [Click to know more]
7th Pay Commission Latest News for UGC, University College Professor, Teacher, and Faculty
7th Pay Commission Latest New and Revised Pay Scale for UGC Professor, Assistant Professor, Associate Professor, and Teachers in Universities and Colleges as per the recommendations of the 7th Pay Commission.[Click to know more]
7th CPC Pay Calculator for Teachers in Universities and Colleges
7th Pay Commission Teachers, Associate Professor, Assistant Professor in Universities and Colleges PayScale Salary Calculator [Click to calculate]
GDS 7th Pay Commission Latest News Today
After the implementation of 7th Pay Commission recommendations to Central Government employees working in Post offices (Department of Posts), the mass workforce of Gramin Dak Sevaks (GDS) also demanded to revise pay and allowances at par with CG employees. [Click to know more]
7th Pay Commission Latest News for Autonomous Bodies
7th Pay Commission Latest News for Autonomous Bodies – Pay Matrix, Allowances, Bonus and Pension [Click to know more]
7th Pay Commission NPS To OPS
Central Government Employees are dividing into two parts based on pension, one part is NPS Employees and another part is OPS Employees. [Click to know more]
7th Central Pay Commission Official Website
The official website of the 7th Central Pay Commission has been closed after the implementation of its recommendations. [Click to read more]
7th CPC PBOR News 2020
The PBOR minimum and starting salary pay scale after 7th pay commission [Click to know more]
DA TABLE: Dearness Allowance and Dearness Relief Table
What is DA and DR?
Dearness Allowance (DA) and Dearness Relief (DR) both are the same. Dearness allowance and Dearness relief are being granted to existing employees and retired employees respectively. [Click to read more]
7th Pay Commission DA Rates Latest News
Dearness Allowance and Dearness Relief both are the same. The allowance is given for Existing employees and Retired employees with the same norms respectively. Dearness Allowance is calculated from the basic pay and Dearness Relief is calculated from the basic pension. [Click to read more]
7th Pay Commission Latest News Today 2019
7th Pay Commission Latest News and Updates Today 2019 on Pay Calculation, New Pay Scale and Service Benefits. [Click to read more]
Allowances as per 7th CPC – An Overview
Major Features: Revision has been implemented w.e.f 01.07.2017. All slab based allces to increase by 25% for every 50% rise in Dearness Allowance (DA) [Click to read more]
Expected DA from July 2020 Calculator with AICPIN
The calculation of Dearness allowance with effect from 1st July 2020 begins with the AICPIN (January 2020) of this year. We provide here a simple online tool (not excel sheet format) to predict the percentage of additional DA and DR with the input of imaginary AICPIN. [Click to calculate]
Expected Pay Structure of 7th CPC
7th CPC Projected Pay Scale – Expected Pay Structure of 7th CPC
Early prediction of new pay scale as per 7th pay commission in the table format – Estimate Pay Scale of 7th Pay Commission according to the method followed by the previous pay commissions [Click to read continue]
Expected Pay Scale Table of 7th Pay Commission
We have determined the expected pay scale table of 7th CPC for all groups of Central Government employees. This pay scale is the only prediction, not at all on any confirmation news from 7th CPC. [Click to read full story]
7thpaycommissionnews
All news about the 7th central pay commission for central government employees and pensioners. [Click to read full story]
Latest News On Pension for Central Government Pensioners
Who are all Pre-2016 Pensioners?
Employees who are all retired before 1st January 2016, they are called as 'Pre-2016 Pensioners'. Employees who are all retired in the period of 6th Pay Commission, they are called as '6th CPC Pensioners'.. [Click to read full story]
7th CPC Concordance Table
A bunch of 58 detailed pension fitment table has been issued by the Department of Pension and Pensioners Welfare for all pre-2016 pensioners and family pensioners to find out their Revised Pension and Family Pension from 1.1.2016. [Click to read in detail]
7th CPC Defence
7th Central Pay Commission has recommended a separate chapter for Armed Forces Personnel in its report. Justice Ashok Kumar Mathur and his team have visited various Defence regiments including Siachen to get their demands directly. [Click to read in detail]
7th CPC Dopt Orders
7thpaycommissionnews.in provides all orders related to 7th CPC [Click to read in detail]
7th CPC Pay Calculator as per Cabinet Approval
7th CPC Salary (Pay) Scale Increase Calculator as per the recommendations of 7th CPC after Cabinet Approval. [Click to read in detail]
7th CPC Empowered Committee
Central Government constitute the high power committee to implement the recommendations of 7th Central pay commission [Click to read in detail]
7th Pay Commission News
7th Central Pay Commission News – All news about pay hike for Central Government employees. [Click to read in detail]
7th Pay Commission Pay Matrix
7th Central Pay Commission Pay Matrix News for Central Government Employees and Pensioners. [Click to read in detail]
7th Pay Commission Pay Scale
7th Pay Commission News, 7th Central Pay Commission, 7th CPC News, 7th CPC Latest News, 7th CPC. [Click to read in detail]
7th CPC Projected Pay Scale
Projected Pay Scale of 7th Pay Commission for Central Government Staff and Officers. [Click to read in detail]
7th Pay Commission Questionnaire
7th Central Pay Commission Questionnaire. [Click to read in detail]
7th Central Pay Commission Report PDF
7th Central Pay Commission Report PDF Download. [Click to read in detail]
7th CPC Salary Calculator (Updated)
Salary Calculator for Central Government Servants as per the recommendations of the 7th Central Pay Commission. [Click to read in detail]
7th CPC ToR (Terms of Reference)
7th Central Pay Commission – Terms of Reference – Composition of Committee – Meetings. [Click to read in detail]
Latest Developments on 7th Pay Commission Pay Scale
7th CPC Projected Pay Scale
7th CPC Projected Pay Scale – 90Paisa
7th Pay Commission Pay Scale Calculator
7th Pay Commission Pay Scale for Defence Personnel as per Pay Matrix – Level 10, 10B and 11
7th Pay Commission Pay Scale for Defence Personnel as per Pay Matrix – Level 12A, 13, 13A and 14
7th Pay Commission Pay Scale for Defence Personnel as per Pay Matrix – Level 15, 16, 17 and 18
7th Pay Commission Pay Scale for Defence Personnel as per Pay Matrix – Level 5A To 9
7th Pay Commission Pay Scale for Defence Personnel as per Pay Matrix for Level 3, 4 and 5
Bank Employees Pay Scale Calculator – Calculate New Salary as per Xth Bipartite Settlement
Equivalent Pay Scales of 4th and 5th Pay Commission for CG Employees
Equivalent Pay Scales of 5th and 6th Pay Commission for CG Employees
Expected 11th BPS Pay Scale for Bank Employees
Expected 7th Pay Commission Pay Scale Calculator for Central Govt Employees
Expected Pay Scale of 7th Pay Commission – NFIR Proposed Pay Structure for Discussion
Expected Pay Scale Table of 7th Pay Commission
Expected Pay Scale Table of 7th Pay Commission : Points that were considered
Expected Pay Scales in 7th pay commission – Fictitious Income
GDS Pay Scale Calculation Chart with DA 119%
IBA & UFBU meeting on 19.5.2015 – Pay scales and Allowances
Item No 12 for NAC Meeting : Parity in Pay Scale between Sr Auditor/Sr Accountant of IA&AD
Item No 13 for NAC Meeting : Parity in Pay Scales between Assistants/Stenographers
Kerala Pay Commission Recommendations – Table of New Pay Scales
Proposed New Pay Scale Minimum, Pay and Allowances, Terminal Benefits, Removal of Grade Pay System discussed with 7th Pay Commission – INDWF
Proposed New Pay Scale, Minimum Pay and Allowances discussed with 7th Pay Commission – INDWF
PROPOSED PAY SCALE FOR CRPF
Proposed Pay Scale of 7th CPC for Technical Supervisors in Railways by IRSTA
Revised Pay Scales : Hony Commissioned Officers
REVISED PAY SCALES AIRMEN : IAF
Seventh Pay Commission Pay Scale Indicator for CG Employees and Pensioners
7th Pay Commission Other Topics
Latest Updates for CG Employees and Central Govt Employee News Today