Latest AICPIN indicates 3% DA hike from July 2020 for Central Government Employees and Pensioners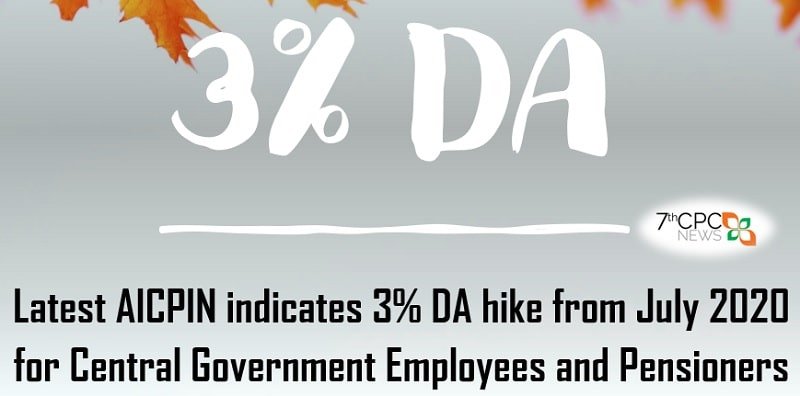 Total 'Freezing of DA' will be 7% (4% + 3%)
What is Additional DA?
The Dearness Allowance (DA) hike calculation is more important for Government employees in India. Once six months the Dearness Allowance will be enhanced with some percentage of DA according to the fluctuation of AICPIN (Consumer Price Index for Industrial Workers). The percentage is 'Additional DA'.
What is Freezing of Additional DA?
As per the Government order, granting of three installments of additional DA from 1st January 2020 to 30th June 2021 is temporarily stopped for all groups of Central Govt employees and pensioners.
After the period of Freezing of DA, the percentage of three installments of additional DA shall be added with the 4th installment. The below detail brings more clarity:
1st January 2020 to 30th June 2020: 4% (Already declared)
1st July 2020 to 31st December 2020: 3% (Expected)
1st January 2021 to 30th June 2021: X%
1st July 2021 to 31st December 2021: Y% + (4% + 3% + X%)
What about DA Arrears?
No DA arrears will be paid for the Freezing of DA period between 1st January 2020 and 30th June 2021 to all central government employees and pensioners. Check your DA arrears from Jan 2020 to June 2021.