The State Bank of India (SBI) has announced to introduce a new and extra protective system for drawing cash from ATM. When you are entering the withdrawal amount (Rs. 10,000 and above) in any SBI ATMs , you will be alert with an OTP (One-Time Password) on your registered mobile phone from 1.1.2020.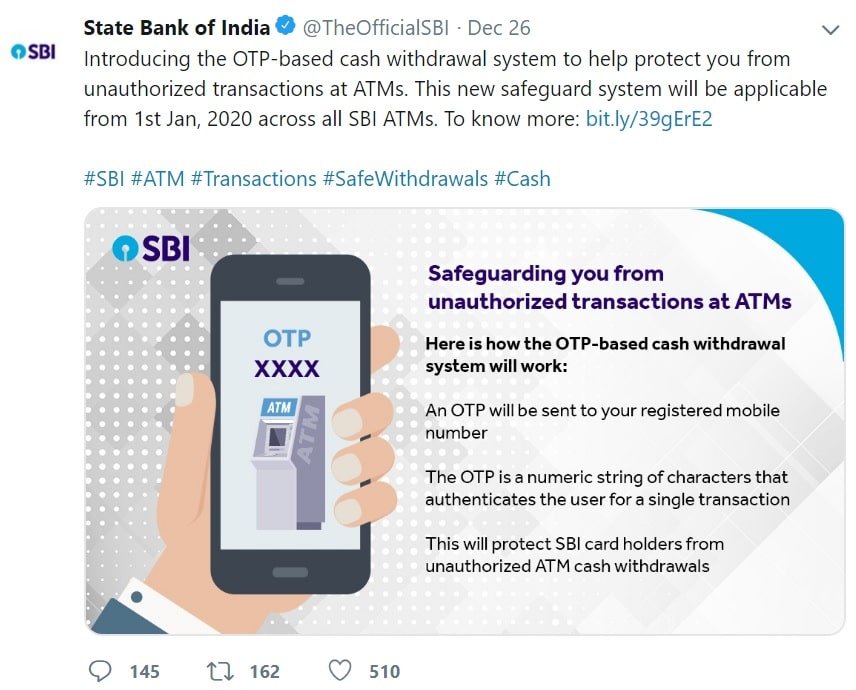 According to the content of the official SBI Twitter account, the additional protection feature will be effect from 1st January, 2020 in more than 50,000 SBI ATMs.
To avoid ATM-related cheating, the SBI to launch an OTP based cash withdrawal system to help protect from unauthorized transactions at ATMs.
When you are drawing Rs.10,000 and above between 8 pm to 8 am in any SBI ATMs, you will receive an OTP on your mobile phone immediately. You have to enter the OTP in the OTP required ATM Screen.