As per the Finance Ministry order (No.1/1/2020-E.II(B) Dated 23.4.2020), the rates of Dearness Allowance and Dearness Relief as effective from 1st January 2020, 1st July 2020 and 1st January 2021 will be restored prospectively and will be subsumed in the cumulative revised rate effective from 1st July 2021.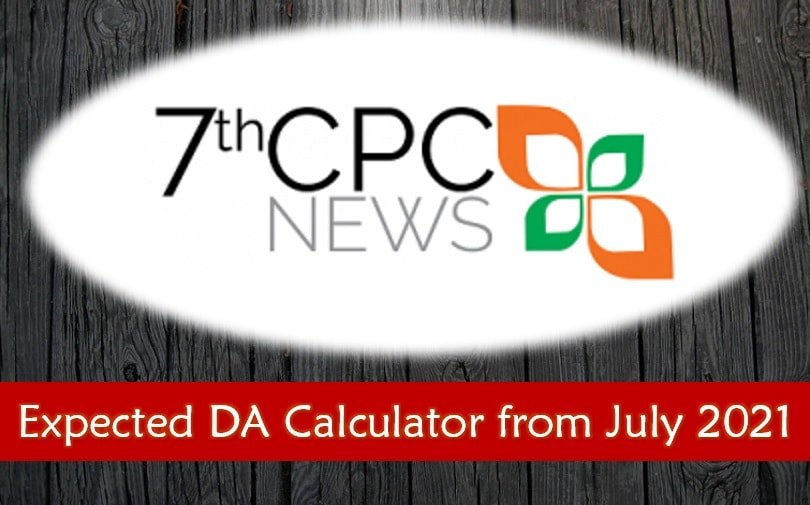 All Government employees and pensioners in India are getting 17% of DA and DR of their basic salary or basic pension from 1.1.2020 till 30.6.2021.
The announcement of DA from July 2021 is very important for all Government employees and pensioners including Railways and Armed Forces Personnel.
When will revoke Freezing of DA for CG Employees?
The three installments of additional DA (Jan 2020, Jul 2020, and Jan 2021) will be resumed from July 2021. The assumption of DA percentage for the month of Jan 2020, Jul 2020, and Jan 2021 are given below with an example.
Including three installments of additional DA and DR to be added with the July 2021 DA and DR. For example,
1st July 2021: 4% + 28% = 32% (Expected)
Expected Dearness Allowance (DA) Calculator from 1st July 2021 for Central Government Employees and Pensioners
We provide here a simple online calculation tool to predict the DA and DR with inputs of imaginary AICPIN
DA Calculation with AICPIN
AICPIN November 2020 DA Calculation
AICPIN October 2020 DA Calculation
AICPIN September 2020 DA Calculation
AICPIN August 2020 DA Calculation
AICPIN July 2020 DA Calculation
Best Basic Salary and DA Online Calculator
List of latest Expected DA Calculator: