The Leave Travel Concession (LTC) Cash Voucher Benefit Scheme Online Calculator for Central Government Employees
LTC Cash Voucher Scheme Without Leave Encashment Calculator
| | |
| --- | --- |
| LTC Calculator Scheme | LTC Cash Voucher Scheme |
| LTC Calculator Beneficiaries | Central Govt Employees |
| LTC Calculator Introduced | October 2020 |
| LTC Calculator Updated | December 2020 |
| LTC Calculator Inputs | Pay level, Basic pay, Category, and Members |
| LTC Calculator Results | Encashment leave amount with the Reimbursement amount |
| LTC Calculator Corrections | Govt has updated the rules from time to time |
| LTC VC FAQ PDF Download | FAQ No 1, FAQ No 2, FAQ No 3, FAQ No 4 |
Including 'Without Leave Encashment' Calculation
Income-Tax Exemption for LTC Cash Voucher Scheme
The Central Government has decided to extend the income tax exemption available under the leave travel concession (LTC) cash voucher scheme to non-central government employees also to boost consumer spending. [
Click to read in detail
]
FAQ on LTC Cash Voucher Scheme
FAQ on Special LTC Cash Package Scheme for CG Employees
Recently the Department of Expenditure issued an important notification regarding the subject of the new Leave Travel Concession Fare Cash Payout Scheme for Central Government Employees. [Click to read in detail]
LTC Cash Voucher Scheme Example
Special Cash Package equivalent in lieu of LTC for CG Employees – Example for Calculation of Special Cash Package on LTC [Click to read in detail]
LTC Cash Voucher Scheme Clarification PDF Download
The Department of Expenditure published an important order on 12th October 2020 regarding the new LTC scheme for Central Government employees. [Click to read in detail]
LTC Cash Voucher Scheme Application Form
Leave Travel Concession (LTC) Cash Voucher Scheme 2020 Application Form
Application Form for Special Cash Package in Lieu of LTC [Click here to download form]
LTC Cash Voucher Calculation Formula
The Leave Travel Concession (LTC) Cash Benefit Voucher Scheme is a little bit confusing on the calculation with or without encashment. As per the recent clarification issued by the Department of Expenditure on 25 November 2020…[Click to read in detail]
LTC Cash Voucher Scheme FAQ No 1
Whether the individual employee is required to take leave to avail of this LTC- Cash Voucher Scheme?
An individual need not take leave for this purpose nor undertake any travel. This is a scheme in lieu of LTC travel. [Click to read in detail]
LTC Cash Voucher Scheme FAQ No 2
An employee whose workplace and hometown are the same and is eligible for only one all India LTC in one Block Year. If that LTC is exhausted, will he be eligible for this scheme? [Click to read in detail]
LTC Cash Voucher Scheme FAQ No 3
An employee wishes to avail of the special cash package without opting for leave encashment. As per records, he has sufficient EL for encashment purposes. Whether an employee can only avail of LTC fare without claiming Leave encashment even though he has not exhausted the prescribed limit for leave encashment for LTC? [Click to read in detail]
LTC Cash Voucher Scheme FAQ No 4
A portion of the payment was made in cash as against digital payment for the entire transaction. Whether this will be eligible under the Scheme? The portion of the digital payment may be allowed to be reimbursed subject to other conditions as contained in … [Read more…]
LTC Cash Voucher Scheme 2020 PDF Download
List of GST 12% and above Items for LTC Cash Voucher Scheme
Here you can check the list of items over and above 12% GST for Government employees.
List of GST 12% Items for LTC Cash Voucher Scheme:
Preparations of vegetables, fruits, nuts, or other parts of plants, including pickle, murabba, chutney, jam, jelly Ketchup, sauces, and mustard sauce but excluding curry paste, mayonnaise, and salad dressings, mixed condiments, and mixed dressings
Bari made of pulses including mungodi
Menthol and menthol crystals, peppermint, fractionated/de-terpenated mentha oil, dementholised oil, Mentha piperita oil, and spearmint oil
All diagnostic kits and reagents
Plastic beads
Exercise books and notebooks
Glasses for corrective spectacles and flint buttons
Spoons, forks, ladles, skimmers, cake servers, fish knives, tongs
Fixed Speed Diesel Engines
A two-way radio (Walkie-talkie) used by defence, police, and paramilitary forces, etc.
Intraocular lens
Corrective spectacles
Playing cards, chess board, carom board, and other board games, like ludo, etc.
Debagged/roughly squared cork
Items manufactured from natural cork
Agglomerated cork
List of GST 18% Items for LTC Cash Voucher Scheme:
Kajal pencil sticks
Dental wax
Plastic Tarpaulin
School satchels and bags other than leather or composition leather; toilet cases, Handbags and shopping bags of artificial plastic material, cotton or jute; Handbags of other materials excluding wicker work or basket work
Headgear and parts thereof
Precast Concrete Pipes
Salt Glazed Stone Ware Pipes
Aluminum foil
All goods, including hooks and eyes
Rear Tractor tires and rear tractor tire tubes
Rear Tractor wheel rim, tractor center housing, tractor housing transmission, tractor support front axle
Weighing Machinery other than electric or electronic weighing machinery
Printers other than multifunction printers
Ball bearing, Roller Bearings, Parts & related accessories
Transformers Industrial Electronics
Electrical Transformer
Static Converters (UPS)
CCTV including CCTV with video recorders
Set-top Box for TV
Computer monitors not exceeding 17 inches
Electrical Filaments or discharge lamps
Winding Wires, Coaxial cables, and Optical Fiber
Perforating or stapling machines (staplers), pencil-sharpening machines
Baby carriages
Instruments for measuring length, for use in the hand (for example, measuring rods and tapes, micrometers, calipers) Bamboo furniture
Swimming pools and paddling pools
Televisions/Monitors (up to 32 inches)
Power banks powered by Lithium-ion batteries
Sports goods, games consoles, and related items with HS code 9504
All items with HS code 8483 including gearboxes, transmission cranks, and pulleys
Used or retreaded pneumatic rubber tires
List of GST 28% Items for LTC Cash Voucher Scheme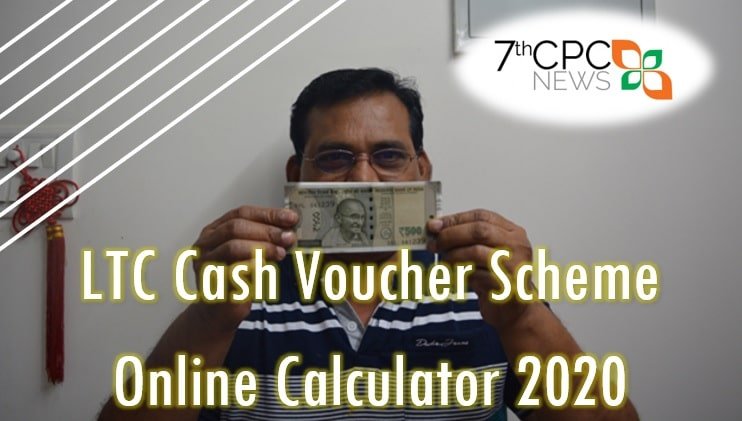 What is deemed LTC fare in Cash Voucher Scheme?
The employees are categoriesed as three segments such as, Business class Airfare, Economy class Airfare and Rail fare. The deemed LTC are per person also fixed as Rs. 36000, Rs. 20000 and Rs. 6000 respectively.
How LTC cash voucher encahsment is calculated?
Normal Leave Encashment calculation is slightly different from LTC cash voucher encashment calculation. The LTC cash voucher calculation is the basic salary multiplied with 1.17 and again multiplied with 10 and then divided by 30.
How can I reimburse LTC cash voucher benefit?
According to the Finance Ministry order issued on 12 October 2020, Government employees can reimburse the amount spend on purchasing of goods and services with a GST rate of 12% and above.
What is mean by LTC cash voucher?
The Central Government has announced a new reimbursement scheme for its employees from a particular period of October 2020 to March 2021. 10 days leave encahsment and the amount can reimburse on the account of purchase of goods and services which carry a GST rate of 12% and above.