Dopt Orders on Notional Increment for Central Govt Employees and Pensioners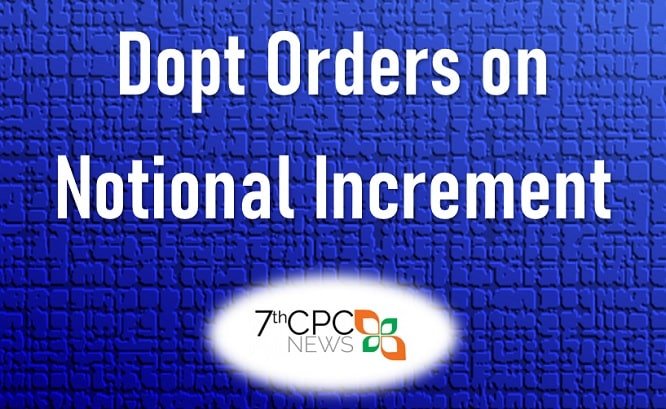 What is Notional Increment?

The direct meaning of 'Notional' is hypothetical. An employee deserves to admissible for an annual increment after completion of one year, but he should have to present on his presence on duty to the next day or further. [Click to read about Increment]
---
Why is Annual Increment denied to employees retiring in June?
Until 01.01.2006, the date of implementing employee's annual increment was fixed on the basis of his/her date of appointment or promotion option. After the 6th CPC, it was decided that 1st July of each year would be the uniform date of implementation of annual increment for all Central Government employees. Employees who are appointed after January 1st are not eligible for that year's annual increment on July 1. They qualify for annual increment only the next year. [Click to reading continue]
---
Dopt Orders on Increment issue
---
Latest Dopt Orders on Notional Increment
Dopt Orders on Topics