Latest Department of Personnel and Training (DoPT) Orders and Circulars 2020
Also check: Latest Dopt orders 2021
Latest DoPT Orders for Central Government Employees 2020
Department of Personnel and Training (DoPT) is being published orders from time to time on various service matters for Central Government Employees and Officers. The nodal Department has published orders, notifications, clarifications, amendments, master circulars, and FAQs in the required time. Clarification circulars are very important in various situations to refer to further action.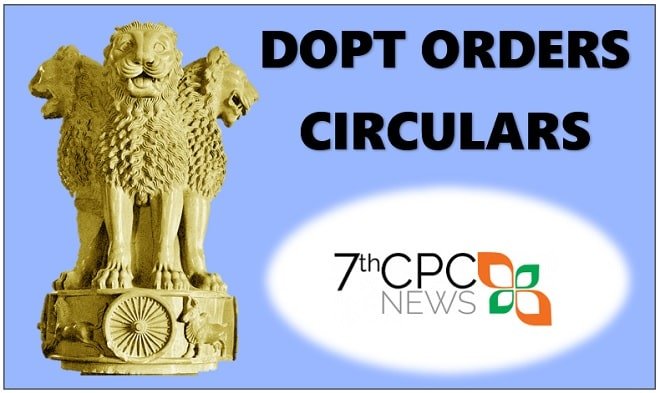 What is the meaning of DOPT?
The full form of DoPT is the Department of Personnel and Training. The role of the Department is very important for the Government of India. This is the nodal department for recruitment, regulation of acts and rules, postings, transfer, and deputation for all Group A, Group B officers, and Group C employees. Dopt is the solution portal for all CG employees.
What is Finmin Orders 2020
The Department of Expenditure issued important orders regarding Dearness allowance, Leave Travel Concession, Transport Allowance, Travelling Allowance, and House Rent Allowance from time to time. [Click to read more]
What is CG Offices Holiday List 2020?
In India, most of the nodal offices of the Central Government are located in New Delhi. The holiday list has been prepared for the offices located in New Delhi and Central Government administrative offices located outside New Delhi. The Government holidays are called as Public Holidays and Closed Holidays. Almost all State governments and nationalized banks are followed the same list of holidays. [Click to read more]