Central Government Employees General Insurance Scheme (CGEGIS) Table Benefit Calculator
CGEGIS CALCULATOR JUL TO SEP 2021 CALCULATOR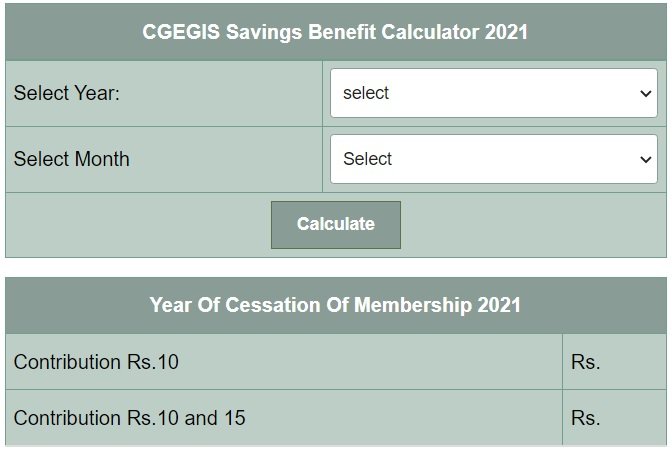 CGEGIS Benefits
In the 1980s nobody can easily join an Insurance Scheme. The monthly subscription was more and the benefit was also very less. At that time, the Central Government introduced the Group Insurance scheme for Central Government employees in 1982.
The Scheme was Central Government Employees' Group Insurance Scheme (CGEGIS). This scheme provides two-way benefits for the Central Government employees and their families. One is Insurance cover to help their families and lump sum payment to augment their resources on retirement.
A simple calculator to find out the maturity value of CGEGIS. The Finance Ministry is releasing two tables related to the CGEGIS (Central Government Employees General Insurance Scheme). The maturity value of the scheme will be calculated based on this ready reckoner table.
The maturity value of CGEGIS for 2017 was released recently. We have presented the table here in an easy-to-comprehend manner.
Check all CGEGIS Table of Benefits: