7th CPC Pay Matrix Table for Central Government Employees in Excel Format with Download Option
The Pay Matrix Table is always needed for various reference purposes for all groups of Central Government employees and pensioners too! For example, annual increment calculation, pay fixation on promotion or MACP purposes and next promotion level with basic salary etc.
This table is given as image format and pdf format already on our website. Now, we have created it in Excel format and given it with download option. You can download it with the link is given below.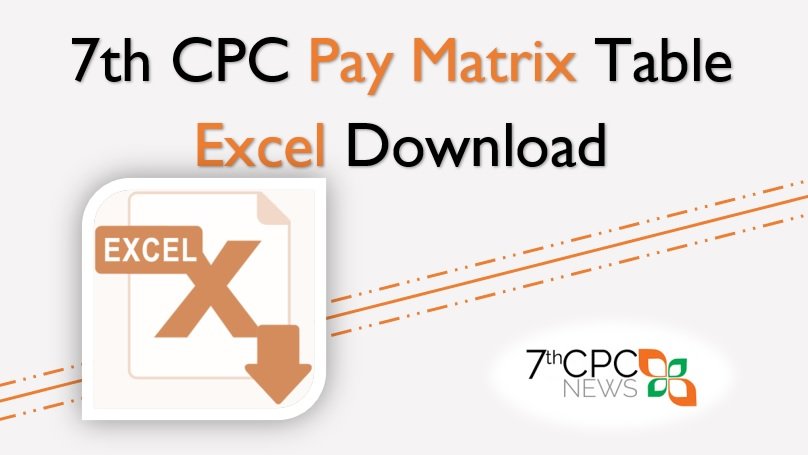 7th Pay Commission Revised Pay Matrix pdf Download Table for Level 1 to 18
7th Pay Commission Salary Slab
| | |
| --- | --- |
| 7th Pay Matrix Table in excel Rajasthan | Click to Download |
| 7th Pay Matrix Table in excel Tamil Nadu | Click to Download |
| 7th Pay Matrix Table in excel Maharashtra | Click to Download |
| 7th Pay Matrix Table in excel West Bengal | Click to Download |
| 7th Pay Matrix Table in excel Bihar | Click to Download |
| 7th Pay Matrix Table in excel Jharkhand | Click to Download |
Latest Developments on CG 7th Pay Matrix Table