Child Education Allowance and HS Rules and Eligibility Amount
What is the maximum reimbursement amount of CEA and HS?
(बच्चों के शिक्षा भत्ता)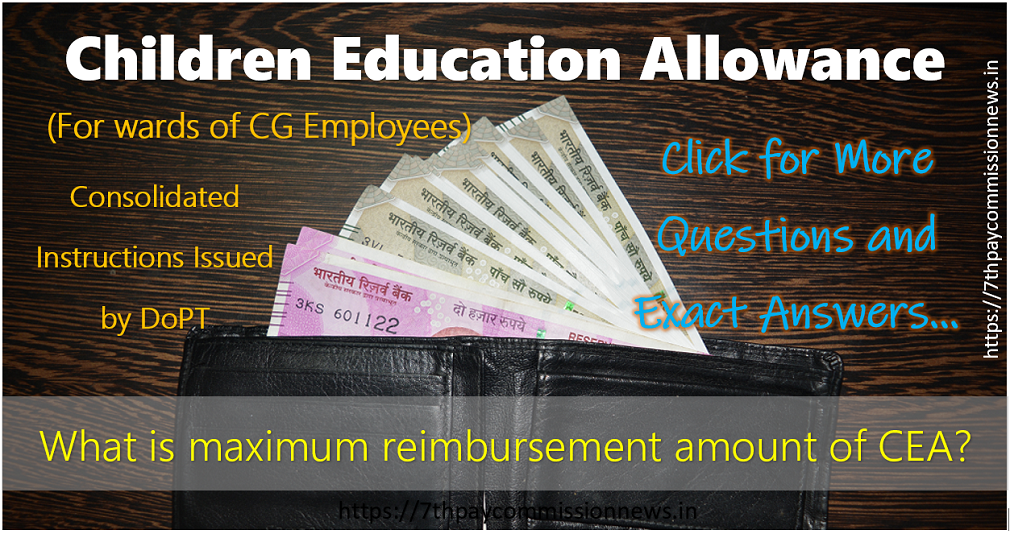 What is maximum reimbursement amount of Children Education allowance and Hostel Subsidy?
As per the consolidated instructions issued by the Department of Personnel and Training (DoPT) on 16th July 2019 as follows…
The amount for reimbursement of Children Education allowance will be Rs.2250/- per month (fixed) per child.
This amount of Rs.2250/- is fixed irrespective of the actual expenses incurred by the Govt. Servant.
The amount of ceiling of hostel subsidy is Rs.6750/- pm.