Empanelment of Private Dental Clinics and Eye Centres in Delhi and NCR under CGHS – Corrignedum on 11.6.2020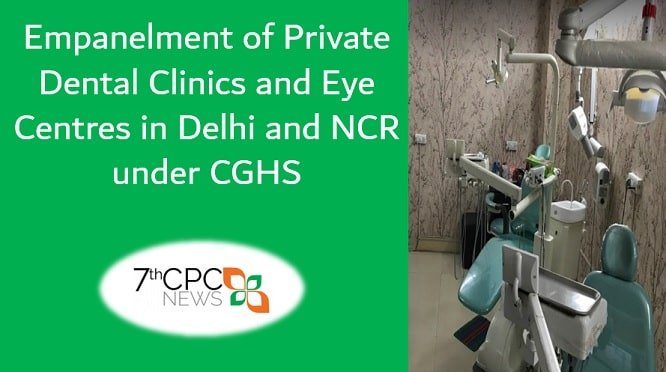 F.No.S-11011/18/2020–CGHS (HEC)
Ministry of Health & Family Welfare
Directorate General Central Govt. Health Scheme
(Hospital Empanelment Cell)
Nirman Bhawan, New Delhi
Dated 24th June 2020
Stay connected with us on our
Whatsapp Channel,
to receive the most up-to-date news and updates.
Corrigendum to the letter dated 11.06.2020
Subject:- Empanelment of private hospitals including dental clinics & eye centres and diagnostic centres under CGHS Delhi/NCR. Vide office order vide F. No. S-11011/03/2018-CGHS (HEC) dated 11.06.2020
Undersigned is directed to this departments office order dated 11.06.2020 regarding the subject matter above and to state that:-
Address mentioned against (Sr.No.30) Healthway Dental & Medical Clinic may be read as Shop No. 6, 1st Floor, Plot No.20-21, Amberhai Extension, Sector-19, Dwarka, New Delhi-110075.
The other contents remain unchanged.
Yours faithfully
sd/-
Sr. CMO(HEC)
Tel.No. 011-23061487