RTGS NEFT Holidays 2021 RBI PDF
Reserve Bank of India (RBI) updated its holiday calendar table today (16.122020) for the year 2021. The detailed list of holidays with festivals and events for the year 2021 has been added in the holiday table chart.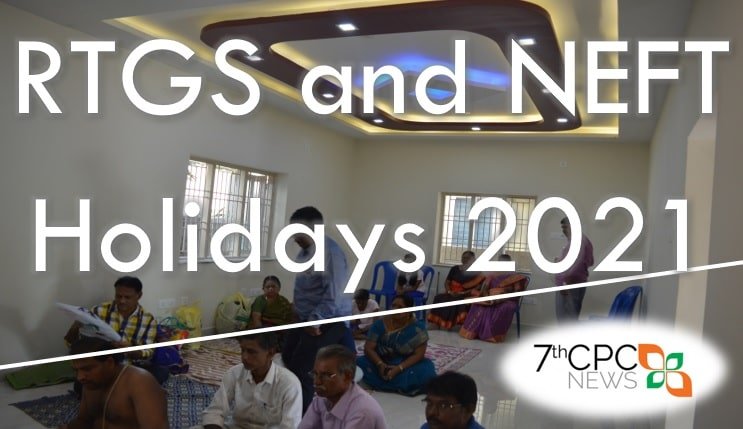 Three types of holidays indicated in the calendar as follows….
Holiday under Negotiable Instruments Act
Holiday under Negotiable Instruments Act and Real Time Gross Settlement Holiday
Banks' Closing Holiday
RBI Holiday Calendar List 2021
The matrix display calendar indicates the holiday list with the festival in the following regional offices located across India separately.
Also check: CG Offices Holiday List 2021 – PDF Download
Agartala, Ahmedabad, Aizawl, Belapur, Bengaluru, Bhopal, Bhubaneswar, Chandigarh, Chennai, Dehradun, Gangtok, Guwahati, Hyderabad, Imphal, Jaipur, Jammu, Kanpur, Kochi, Kolkata, Lucknow, Mumbai, New Delhi, Panaji, Patna, Raipur, Ranchi, Shillong, Shimla, Srinagar and Thiruvananthapuram.
RTGS Holiday List 2021
26 January 2021 (Tuesday) – Republic Day
1 April 2021 (Thursday) – Annual Closing of Banks
2 April 2021 (Friday) – Good Friday
15 August 2021 (Sunday) – Independence Day
2 October 2021 (Saturday) – Mahatma Gandhi Jayanti
25 December 2021 (Saturday) – Christmas
Public Holiday List in India 2021
List of Closed Holiday List 2021