7th CPC Child Education Allowance and Hostel Subsidy Latest News
Apart from salary and other facilities for Central government employees, reimbursement of educational expenses, seems too proud. Every school going children gets Rs. 2,250 per month!
From nursery to twelfth, a big span of 14 years, an employee will get Rs.  27,000 per year per child. Reimbursement is allowed for two surviving children. So, an employee will get maximum of Rs. 54,000 per year.
This scheme may called as "Family Budget Support Allowance" for Central Government employees. [Click to read more]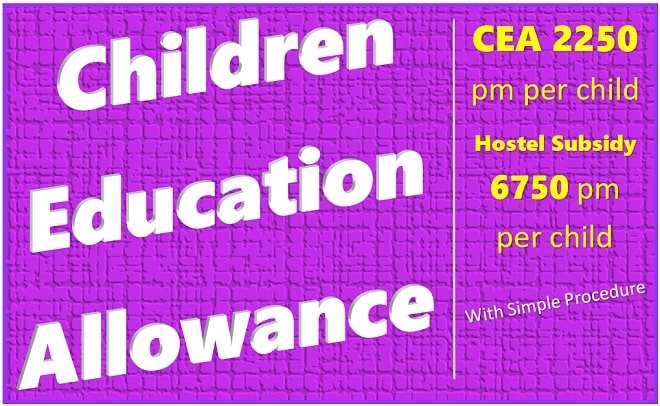 7th Pay Commission Children Education Allowance and Hostel Subsidy for Central Govt Employees
Latest Post regarding Children Education Allowance