Dearness Relief (DR) Arrears Calculator for CG Pensioners
5% DR hike from July 2019 – DR amount with arrears for three months from July to September 2019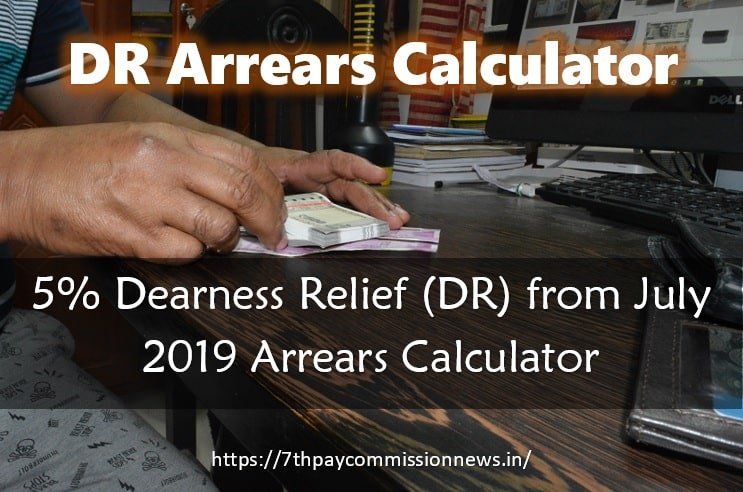 Central Government has paid Pensions to all Pensioners and Family Pensioners for the month of September 2019 early due to the announcement of the 2 Days Bank Strike from the 26th to the 27th of September 2019.
Check also: 5% Dearness Allowance (DA) Arrears Calculator from July 2019
The second installment of additional Dearness Relief due from July 2019 for all Pensioners and Family Pensioners will be paid with a pension for the month of October 2019.
A simple tool to calculate your pension with Dearness Relief and Arrears for 3 months, enter your Basic Pension (Not monthly Pension) in the required box and click Submit button…
Stay connected with us on our
Whatsapp Channel,
to receive the most up-to-date news and updates.
Also see: Expected DA from January 2020 Calculator