Necessary precautionary arrangements for disinfection of office premises, availability of sanitizers etc have been made for employees – Orders issued on 17.4.2020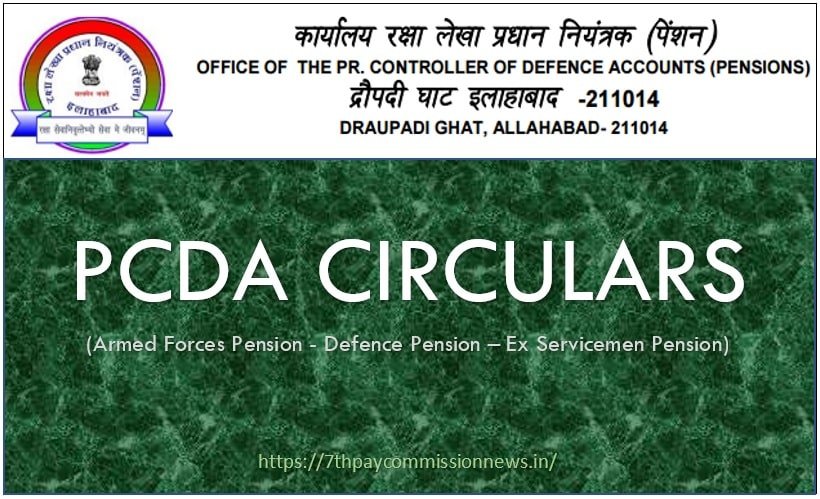 OFFICE OF THE PR. CONTROLLER OF DEFENCE ACCOUNTS (PENSIONS)
DRAUPADI GHAT, ALLAHABAD – 211 014
AN/I/Covid-19/2020
Dated 17.04.2020
IMPORTANT CIRCULAR
To,
The All Group Officers/Officer in-charge Section,
(Local)
Sub : Preventive Measures to contain the spread of (COVID-19).
As per directions issued by the Govt. of India, Ministry of Home Affairs(MHA), New Delhi Order No.40-3/2020-DM-l(A) dated 15.04.2020: and Ministry of Defence, Office Order F.No.A-50024/01/2020-D(Estt.I/Gp.1) dated 15.04.2020, the CGDA I-IQrs Office, Delhi has issued guidelines vide their letter No.AN/III/3012/Circular Nol.VIII dated 16.04.2020 (available on the CGDA website) for strict implementation of the revised consolidated guidelines during the lockdown period which will continue to be remain in force upto 3rd May 2020.
2. In view of the above, the Office will remain open without any restriction during the lockdown period w.e.f. 20.04.2020 subject to compliance of all instructions contained in the said Order of the MHA. All the Group Officers and Officer in Charge of Sections will ensure that the above instructions are followed scrupulously. In this regard necessary instructions in addition to the above guidelines are enclosed as Annexure-I.
3. While opening the Office w.e.f. 20.04.2020, it may be ensured that working hours for all employees who attend office should be staggered, therefore, suggested that two rosters of employees may be formed and asked to attend office as per the following timings in such a manner that 50% of employees attend office in 1st Shift and 50% in 2nd Shift:-
a. 9.00 a.m. to 5.30 p.m.
b. 10.30 a.m. to 7.00 p.m.
4. Necessary precautionary arrangements for disinfection of office premises, availability of sanitizers etc have been made for employees.
Encl.Annexure I
sd/-
(Navpreet Kaur)
Jt.CDA(AN)
AN/I/Covid-19/2020 – Dated 17.04.2020 – Annexure-I
NECESSARY INSTRUCTIONS
1. Large gathering or meeting i.e. more than 3-4 persons even during tea break must be avoided.
2. Work places shall have a gap of one hour and will stagger the lunch breaks of staff to ensure social distancing.
3. Pan Masala, Gutkha and Spitting at work place and in office premises is strictly banned and Rs.500/- fine will be imposed if anyone found doing so.
4. In case any employee is unwell, has dry cough, difficulty in breathing etc, he/she or his/her colleagues should immediately bring it to the notice of administration through Welfare Section.
5. All the Officers and Staff are advised to download the Arogya Setu App.
6. Sections are advised to ensure seating at least 6 feet away from each other.
7. It is advised to use staircases in place of lifts.
8 Norms of social distancing as issued by the Govt. of India may be followed.
9. All the officers and staff are requested to co-operate with thermal scanning arrangement at entry points of the office of the PCDA(P) and follow social distancing norms during thermal scanning process.
sd/-
Sr.Accounts Officer(AN)