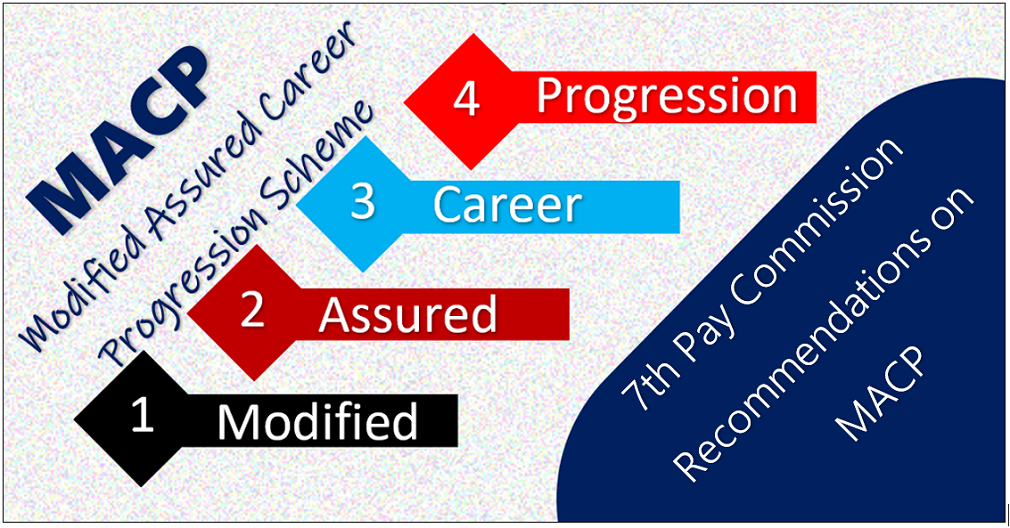 GOVERNMENT OF INDIA
MINISTRY OF FINANCE
DEPARTMENT OF EXPENDITURE
CONTROLLER GENERAL OF ACCOUNTS
No.17001/1/2020-NGE-CGA/2G
MAHALEKHA NIYANTRAK BHAWAN
'E' BLOCK, GPO COMPLEX, INA
NEW DELHI-110023
Dated: 27th July 2020
OFFICE MEMORANDUM
Subject: Grant of financial upgradations under Modified Assured Career Progression Scheme.
Reference is invited to DoP&T OM dated 22.10.2019 on the subject mentioned above. Para 6 of the OM ibid "the Screening Committee shall follow a time schedule and meet twice in a financial year – preferably in the first week of January and July of year for advance processing of the cases maturing in that half."
Now the cases of those PS/AAQOs, who are eligible for grant of financial upgradation up to 31.03.2021 is required to be placed before the Screening Committee.
In view of above, it is requested that all the Ministries/ Departments may forward the cases of such PS/AAOs, in the enclosed proforma along with Service Book. complete CR Dossier up to 2018-19 and latest vigilance clearance certificate by 07.08.2021 positively.
This issues with the approval of Competent Authority.
sd/-
(Madhukar Sharma)
Senior Accounts Officer (HR-4)
Proforma for Current Vigilance status
Vigilance Clearance Certificate may be issued strictly according to DoPT OM No. 22034/4/2012-Estt.(D) dated 2nd November, 2012.
1

Current Vigilance status of (Name of the Sr.PS)

Shri/ Smt./ Ms.

2

Gradation List No.

 

3

Present Ministry

 

4

Present Office/ Department

 

5

Cases where charge sheet* has been issued and disciplinary proceedings are on

 

6

Cases where prosecution for criminal charge is pending in Court of Law

 

7

Whether under suspension. If yes, date from which suspended/ suspension extended and copy of the suspension order / order for review of suspension.

 

8

Major Penalty/ Minor penalty imposed in the last ten (10) years if any, and currency of such penalty.

 

9

Details of APARs not available in the APAR dossier along with the detailed reasons and efforts made

 

10

Details of adverse entries/ grading AVERAGE/ below Average, if any :
i) Whether the same has been communicated.
ii) Whether reply has been obtained
iii) Whether the reply has been considered.
iv) The final outcome of the adverse entries.

 

11

Whether requisite seen certificate has been enclosed alongwith the APARs.

 
Dated:
Sr.AQO/AQ(Pr.AO)
(Signature with stamp)
If a charge sheet has been issued a copy of the same may be enclosed.
Note : NONE OF THE COLUMNS ABOVE BE LEFT BLANK.
Proforma for furnishing information in respect of AAOs/PS
APAR Gradings
| | | | | | | | | | | | | | |
| --- | --- | --- | --- | --- | --- | --- | --- | --- | --- | --- | --- | --- | --- |
| Sl. No. | Name | DoB | Ministry | DOE in service and Design | DOE in CCAS cadre and Design | Date of 1st promotion and Design | Date of 2nd Promotion and Design | Due date for MACP | 2014-15 | 2015-16 | 2016-17 | 2017-18 | 2018-19 |
|   |   |   |   |   |   |   |   |   |   |   | |   |   |