Holiday Homes – How to apply through online
FOR ONLINE BOOKINGS
Online bookings* are made through Website of Holiday Homes i.e. http://holidayhomes.nic.in
Online Booking Flow Chart
Step I: Press the button – Apply Online.
Step II: Apply for Booking.
Step III: Filling all details in application form.
Step IV: After completing application form, the system, subject to availability of room, will lead to Payment Gateway where applicants have to pay booking charges along with convenience charges/transaction charges/service charges reflecting on the screen through debit card & Internet banking.
Step V: After successful payment to be confirmed by the bank, the room will be allotted to such applicant by the system and booking confirmation slip will be generated along with SMS.
[N.B: 1. Confirmation Slip after verification from the Administration of the applicant needs to be submitted at the counter of Holiday Home.
2. There is no provision for cancellation/refund once the applicant has submitted the application/booking charges and consequently booking is confirmed.]
(*Other Conditions of Booking will be applicable as per Terms & Conditions of booking to be made by Directorate of Estates.)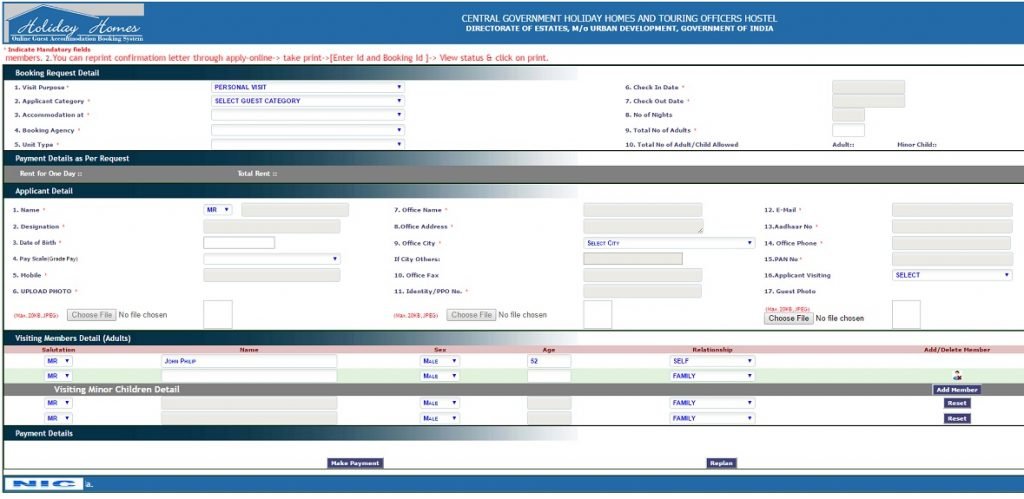 Popular Stories on this subject: