New Blogger Themes 2017 – Google announces changes in Blogger after a long gap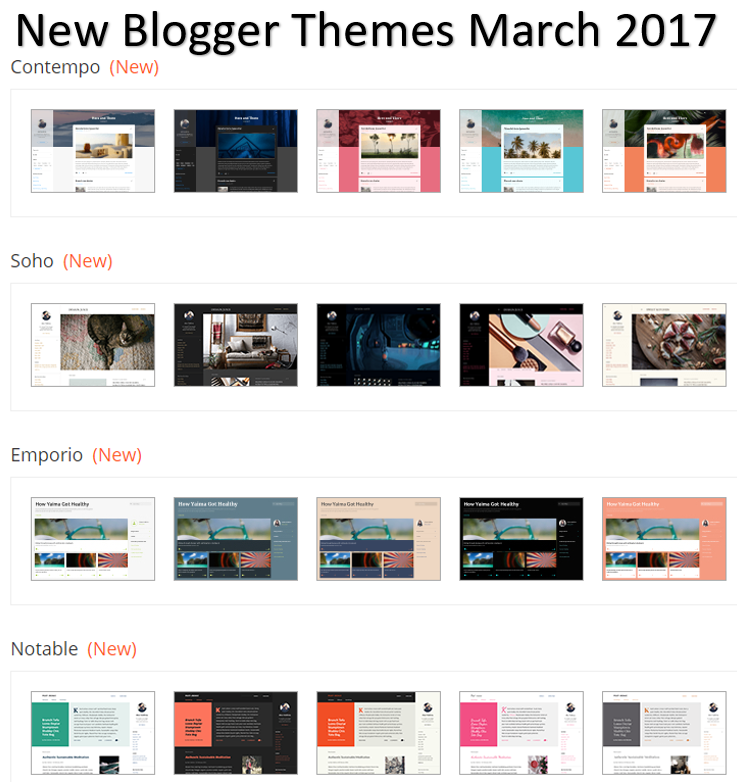 "There is no doubt in the fact that bloggers all over the world are going to celebrate this news."
It was on Google BLOGGER that we began our internet blogging journey, in 2008. It started out as a hobby, without any expectations, by simply jotting down our thoughts and opinions online, in the digital format.
With no technical expertise, we began it all by relying solely on the power of Google's search engine, we continue to answer questions that are raised in our minds. This, in itself, is a miracle.
Video clips act like teachers, explaining some very complicated concepts and clarifying our doubts at the same time. There are times when we had spent hours watching these videos, while searching for answers. There is so much that we had learned from Google in all these years. The learning continues.
The internet has, in the past few years, moved beyond the computer and laptop screens and are now available in mobile and tablet formats, leading to an Information Technology revolution.
In the fast-evolving world of the internet, BLOGGER however remained unchanged. Since BLOGGER was not offering anything new, we launched our websites through WORDPRESS. It had many special features. Also, WORDPRESS continues to come up with various theme-related updates. We used to be upset that some of these facilities on WORDPRESS were not being offered by BLOGGER.
Google has now addressed this drawback. They have now introduced nearly 20 brand new templates. These new templates have all the technical advantages and everything that avid bloggers look for. There is no doubt that this news is surely going to make them happy and give a refreshing experience to young bloggers.
The fact that all the leading bloggers in the world began their blog-journey with BLOGGER is something that Google can be mighty proud of.
Providing all the services for free when others charge thousands of Rupees for Domain and Server facilities, is a Himalayan achievement. It makes it possible for thousands of netizens around the world to launch their own websites absolutely free!