CG Pension Slip and Form 16: How to Download?
All Central Government pensioners can now check pension profile, arrears calculation, life certificate details instantly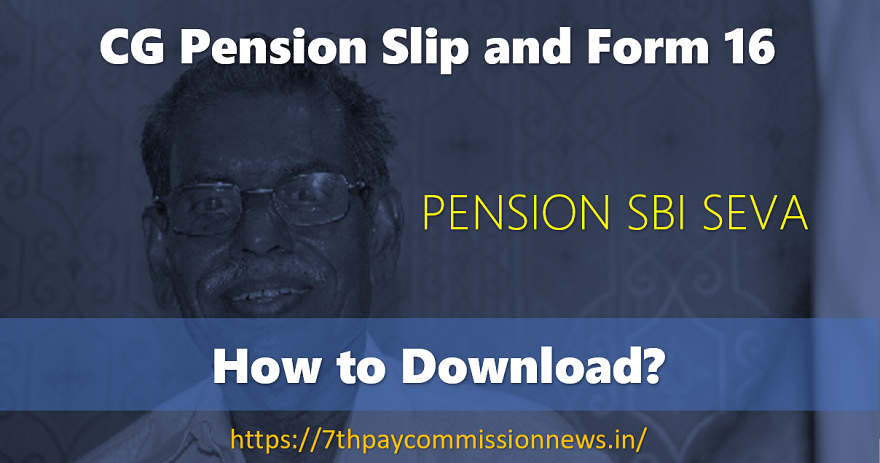 The State Bank of India has initiated to commence a website for Central Government Pensioners to know all details of pension details and download pension slip, arrears statement and form 16.
Check also: Pension Slip for Civil Pensioners – PDF Format Download
Every pensioner can check all information about Pension, Arrear Calculation, Profile, Investment, Life Certificate and Transaction details in their home itself.
Pensioners can now get their pension details from their mobile phone itself through SMS.
Every month pensioners will get the detailed information of penionslip to their registered email.
Read also: Pension Slip for CG Pensioners – Word and PDF Format
Stay connected with us on our
Whatsapp Channel,
to receive the most up-to-date news and updates.
No need to go to the bank branch to submit 'Life Certificate', submit at any branch of SBI.
And many more service available in Pension Seva SBI for registered pensioners only.
How to register with SBI Seva?
With few simple steps, pensioner can register through the website of SBI Seva.
Step-1: Create a User-id (to be created by the pensioner – min 5 characters)
Step-2: Enter your Pension account number
Step-3: Enter your Date of Birth
Step-4: Enter the Branch code of pension paying branch
Step-5: Your registered email id same as submitted to the branch
Step-6: Enter new password, then confirm password
Check also: Issue of Pension Slip to Defence Pensioners/family pensioners: PCDA
[Note: i) Passwords should have a minimum length of 8 characters
ii) Passwords should have a combination of uppercase and lowercase alphabets, numerals and special characters.]
Choose 2 profile questions and answers and save for future reference, as it will be required in case you forget your password
On successful registration, a mail would be sent to the registered email where a link will be available for account activation.
After activation, pensioner can login through his registered ID/Password.
User account will be locked out automatically after three consecutive unsuccessful logon attempts.