Air Travel Entitlement for JCOs in Defence Forces
According to the Gazette Notification issued by the Government on 6.7.2017, Junior Commissioned OFficers (JCOs) are now eligible to travel by Air.
Those who are in Level 6 to 8 of Pay Matrix (Pre-Revised Grade Pay 4200, 4600 and 4800), as the Travel entitlement for them so far is AC II by Train only. Now the are entitled to Travel By Air in Economy Class.
Level 6 to 8 pertain to the three ranks of JCOs — Naib Subedar, Subedar and Subedar Major — in the Army, and their equivalents in the Navy and Air Force. Level 5 A of Defence Forces to be clubbed with Level 6 for travelling entitlements.
7th CPC Recommendations on Travel Entitlements: The 7th Pay Commission opines that the present provisions are adequate. Hence, status quo is recommended with the present system of differentiation based on Grade Pay duly substituted by the Levels of the Pay Matrix…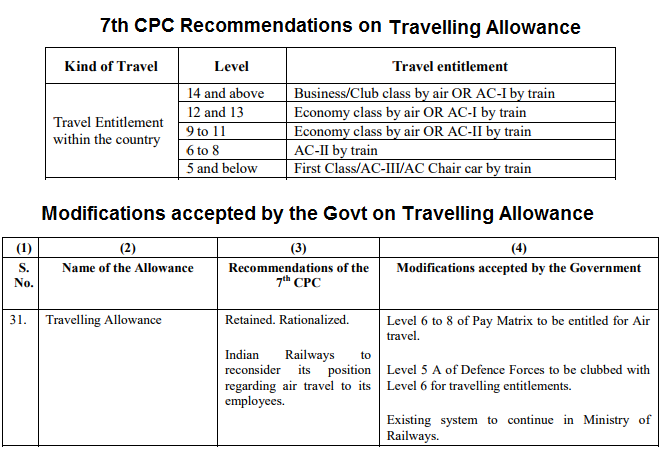 Source: CGEN